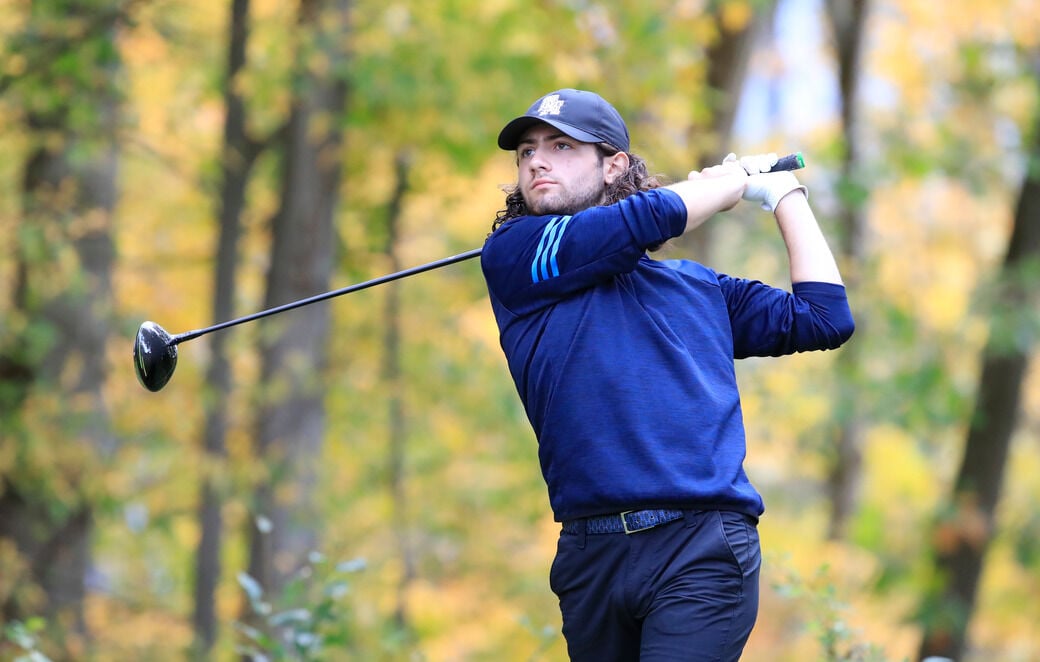 Saint Mary's Jacob Dantonio shot 74 to defend his singles title and teammates Tyler Dantonio and Alex Standish followed him in the medal standings as the Lancers won the team title at the All-Catholic Boys Golf Championship on Monday at Springville CC.
Dantonio, who won an average of 71 last fall, had tripled in windy conditions this time. Tyler Dantonio, Jacob's cousin and junior at Lancaster, was one blow behind. 78 Standish shot, as did Leo Cameloni from Bishop Timon Saint. good. The third and fourth places were determined by matching cards.
The others in the top ten in Division A in their finish order are: Donald Tiburzi (Saint Joseph) 79; Finn Plumley (Canisius) 79; Ruby Seaholic (Saint Joseph) 79; Queen Griffin (Canisius) 79; Stephen Blake (Canisius) 81; Waldman died (Saint Francis 81).
The top six winners, in addition to the links, qualified for the All-Catholics team, and the top four qualified for the Catholic State High School Championship next spring.
St.Mary ended Canisius's career as the team champion after suffering a narrow loss, 207-209, in their double match at the Crag Burn Golf Club last Tuesday. They are to meet again for Tuesday's rematch at the Lancaster Country Club. Canisius is unbeaten in five double matches.
Saint Joseph, Saint Francis, Nichols, and Bishop Timon of St. He followed Judd at scoring the team.