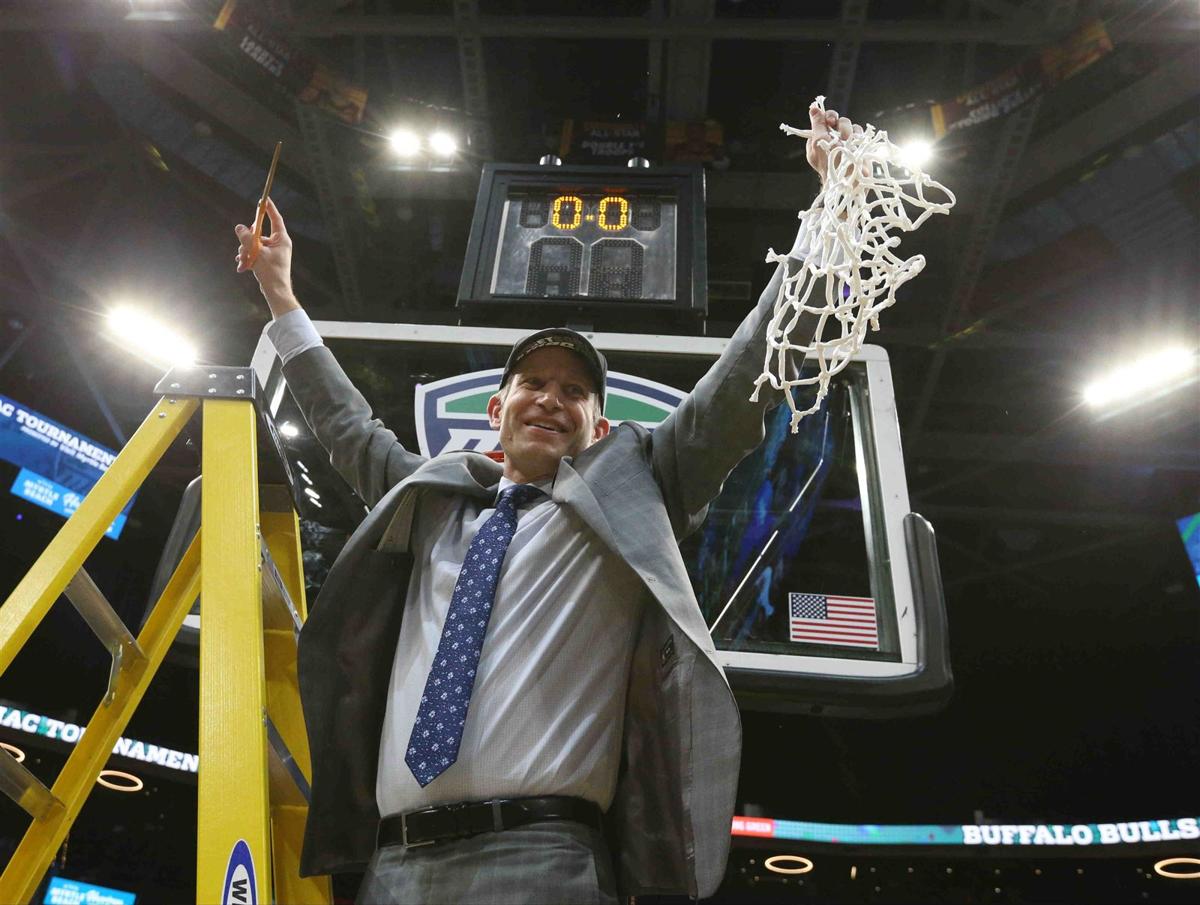 Former University of Buffalo basketball coach Nate Oates has confirmed that he tested positive for Covid-19 this summer.
Oates, who trained at UB from 2015 to 2019, started his second season as a head coach at the University of Alabama. He told reporters during a videoconference on Thursday that he had tested positive for the virus this summer.
"Lucky for me, I got Covid in July," said Oates, who led the Bulls to the NCAA Championship berths in 2016, 2018 and 2019. "You don't have to worry about that much anymore."
The Oatmeal confirmation came less than a day after Alabama announced that football coach Nick Saban and Sports Director Greg Byrne had tested positive for the Covid-19 virus.
"Maybe I should have encouraged them to get it back with me in July," Oates joked.
Oats said he believed he contracted the virus from his 16-year-old daughter, who had contracted it before. He said that he did not show symptoms to a large extent, except for a mild headache that lasted two days, and he was credited with taking tests to detect his infection with the virus.
"I wouldn't know I was sick if they hadn't tested healthy people," Oats said. "The minor symptoms that I suffered from, I worked on them and did not realize they were Covid."
Until it confirmed positive tests for Saban and Berne this week, the Alabama Department of Sports had not publicly released data related to the Covid-19 test of athletes and coaches this summer. Multiple outlets in June reported that Alabama had at least five footballers testing positive, while … Saban told ESPN.com in August His team "has had about 2% positive in our team since the 4th of July."